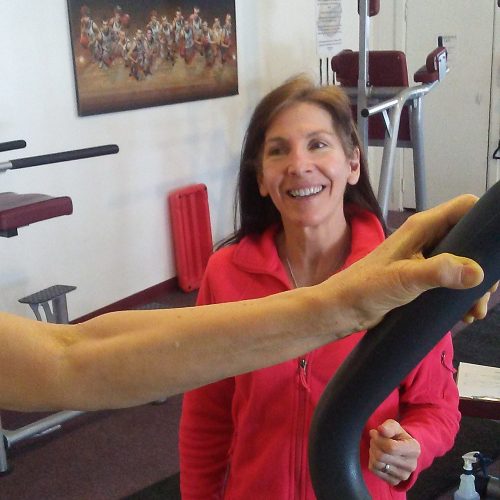 I enjoy interacting, guiding, coaching and challenging people to improve their fitness, health and overall well-being!
Watching people become more confident is rewarding to me!  Helping them have some fun in the process is sweet success! I strive to provide a safe, effective appropriate experience emphasizing embracing the process!
As a Registered Dietitian Nutritionist, Certified Personal Trainer, Certified Health Coach and a Group Fitness Instructor, I try to incorporate my diverse skills to benefit others.
I have been a lifelong exerciser, I enjoy skiing, dancing, running, biking and walking! I enjoy a good book, a tasty meal and relaxing.